Chinatown, Vancouver - February 1999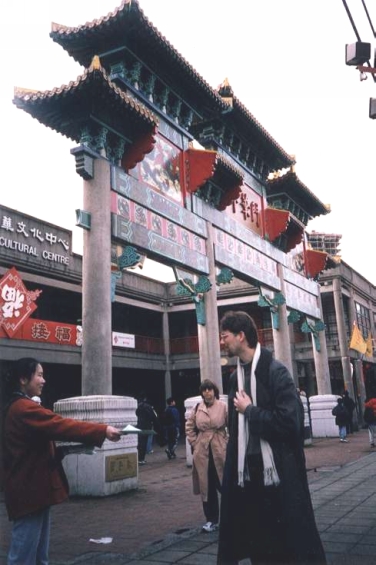 Vancouver is home to North America's second-largest Chinatown. (You all know about San Francisco.) Chinatown proper is not actually that big - the more affluent Chinese citizens have moved out into the suburbs -, and it's become, by all accounts, the most dangerous nighttime neighbourhood in town.
One of the reasons we found it more interesting than Montreal's tiny Chinatown is that most everything is unilingually Cantonese. A person can live his entire life here quite comfortably, without ever learning Enlish or experiencing much culture shock.