Chinese Garden, Vancouver - February 1999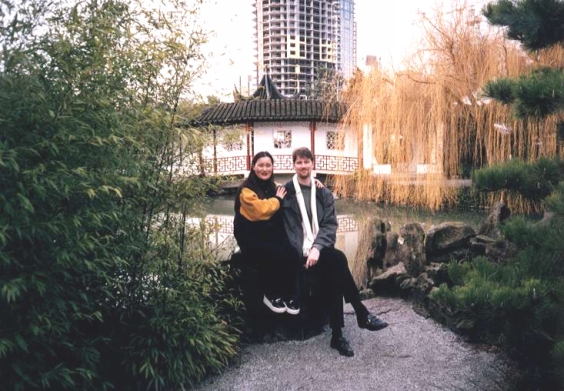 Can you believe this is late February? I think the thermometre was in the teens.
Many of us don't think of Vancouver as fully Canadian by virtue of the fact that it hardly ever snows there. We define ourselves first and foremost by our winters, and Vancouver is singularly lacking in mammoth snowbanks, icy roads and frostbite temperatures.
In fact, the rest of Canada has given it the pejorative nickname of Lotus Land !